The Kumeyaay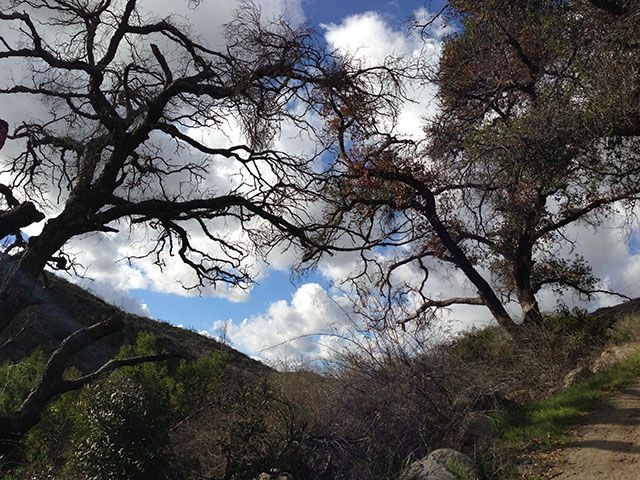 The Kumeyaay, formerly known as Diegueño, are a Native American tribe of the lower southwestern United States and northwestern Mexico. There is evidence of their population in San Diego County dating back to 12,000 BCE (Paleo-Indian, of San Dieguito). 

Consisting of two related coastal groups, the Ipai and Tipai, the tribe's homeland was separated by the San Diego River. The Ipai were northern, with territory between Escondido to Lake Henshaw. The Tipai were southern, with a range extending from the Laguna Mountains through Ensenada and Tecate.

Tribal distinctions are broad and not always agreed upon. Scholarly consensus acknowledges three languages, the notion of which is not supported by the speakers of the language(s), or the Kumeyaay themselves: the contend that both Ipai and Tipai can understand and communicate with each other. 

Though the names Ipai and Tipai both translate as people, the exact meaning of Kumeyaay is unclear. 

Remnants of human settlement in what was once Kumeyaay territory dates back 12,000 years. 7,000 BCE marks the distinction of two cultural traditions relating to the tribe: Coastal and Valley, and the Desert tradition. The Cuyamaca complex (late Holocene) is traced back to the Kumeyaay.

Upon European contact with the tribe, Kumeyaay was comprised of several autonomous bands made up of 30 clans. The Portuguese landed at present-day Point Loma in 1542. Although no interaction was documented at this time, it is possible that this group of Europeans may have made contact with local tribes. 

In 1769, Father Junipero Serra arrived in San Diego. He observed that the Kumeyaay treated the new arrivals "with good will". Spaniards en masse late 18th century, however, brought with them invasive, negatively-endemic flora and fauna, ultimately degrading native habitat and ecology. 

After America's Declaration of Independence in 1776, the first U.S. citizens to reach San Diego came by walking from the east coast of Baja California–the group had been put off a ship for apparently unacceptable behavior. 

The Treaty of Cordoba of 1821 entails land grants in San Diego to Mexican loyalists. Their constitution grants equality to all citizens, including Indians. But in 1826, a fight between Kumeyaay and Mexican troops kills 28. One year afterwards, a smallpox epidemic occurs within the native Californian population, which is followed by a Malaria epidemic in 1832. 

Under the imposed Spanish mission system, bands established near Mission San Diego. After Mexico took over and subsequently secularized these missions (1834), the Kumeyaay lost their lands and entered serfdom. This was perpetuated from 1870 to 1910, as Americans seized lands which included native and arable gathering lands. 

The reservations created by President Grant in 1875 placed trust patent status of additional lands. Such allotted spaces tended to be small, lacking adequate water supplies. The Kumeyaay supplemented themselves with agricultural labor, until a 20-year drought decimated the farming economy of the region. 

California officially became a state in 1850, with incidents involving acrimony between Indians and American citizens infringing on their territory. Indian property was allotted to the native population in 1859, the the form of an award (Rancho Land Grants). 

Lincoln was elected president (1860) and the Civil War began (1861). The San Diego City Council ordered the sheriff to remove the "Indian rancheria" to half a mile from town residences. A series of incidents, including attacks of Indians holding water as a result of severe droughts in the San Diego County area.